Private
Forget the run-of-the-mill strip mall karate school- we keep things private so you can focus on yourself.
Professional
We are committed to bringing world class instruction to Fort Lee. Each instructor has been hand picked and have proven themselves experts in the courses they teach.
Parking
Plenty of parking for your convenience and safety.
Promise
We pledge to continuously strive in delivering the best experience and education for each of our students.
Personalization
Program specifically designed to your needs and wants in an intimate and personal setting.
Power Martial Arts was founded by husband and wife: Master WJ Kim & Instructor Elisa Cho.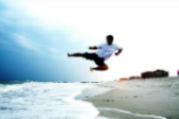 Master Kim
is a certified fifth degree Kukkiwon black belt with over twenty five years of competitive and training experience. His passion for improving physical fitness, mental discipline, and spiritual strength is apparent in every class he teaches. In addition, Master Kim possesses a Bachelor of Science in Physical Education from world renowned Yong In University and believes that knowledge is power. Master Kim has been a positive influence in the lives of many. His ability to reach children, adults, and seniors alike has earned Power Martial Arts a reputation of being one of a kind.
Master Kim has been involved with martial arts his entire life. As a child, he was taught the fundamentals of Hapkido, Judo, and a myriad of Korean Traditional Martial Arts. It was at this time that he knew that he wanted to dedicate his life to martial arts. Since that time, Master Kim has proven to have a fierce passion for exercise and health. He believes in a principled approach to martial arts, that includes the development of personal character as well as physical strength. His focus on respect, confidence, righteousness, discipline, and vision has made him one of the most sought after martial arts instructors.
Some of Master Jay Kim's accomplishments include:
Bachelor of Science, Physical Education, Yong-In University
Fifth Degree Black belt in Tae Kwon Do
Fourth Degree Black Belt Hapkido
Third Degree Black Belt Judo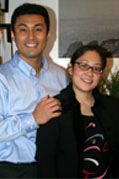 Instructor Cho is a nurse by career and at heart a martial arts enthusiast. Having been forbidden by her parents to pursue martial arts, she used to follow her much younger brother to taekwondo classes. Eventually, the master there had offered a scholarship where she could study while assisting in the office. Upon accepting the offer, she accomplished reaching her second degree and is currently continuing her studies in the martial arts.
With an astounding 5' 1 1/2" frame, Instructor Elisa has won local and state competitions. Other accolades of Elisa's love of health and wellness include experience as a Personal Training Director at Bally Sports Club and being certified as a CPR Instructor through the AHA.
Taichi Wu-Style led by:

Master Dr. Han Rui Zhang
Background:
The fifth generation of Northern Chinese Wu Style Tai Chi
Chinese Tai Chi Level 3 (by Chinese Martial Arts Association)
Bachelor and Master Degree in Chinese Medicine, Beijing University of Chinese Medicine, Beijing, China
PhD Degree in Pharmacology, University of Missouri, Columbia, Missouri, USA
Research Scientist at Columbia University
Master Hanrui has been practicing Tai Chi since 198 with Master Fuqi Wong (the fourth generation fo Northern Chinese Wu Style Tai Chi, and the close disciple of Grand Master Yuting Yang) when she was studying in Beijing University of Chinese Medicine. She has been teaching Tai Chi for the last 15 years. As a practitioner of Chinese Medicine and a research scientist in obesity, diabetes and cardiovascular diseases, she fully understands the benefits of Tai Chi to people of all ages and fitness levels as a body-mind exercise. She herself has benefited from Tai Chi practice and it is her mission and passion to carry on this tradition and help people pursue healthy lifestyles through Tai Chi practice.
Come in to Power Martial Arts for a tour. You are sure to be inspired!
Power Martial Arts
1282 Palisade Ave
Located in the Back
Fort Lee, NJ 07024
(201) 224-5789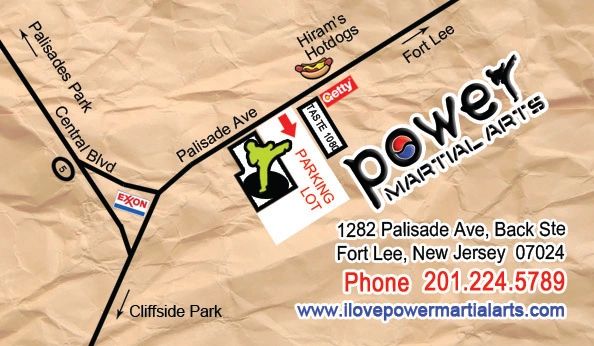 ilovepowermartialarts@gmail.com
Twitter: @PowerPeep